Badge Positions
Scroll down the page for Cub and Scout uniforms.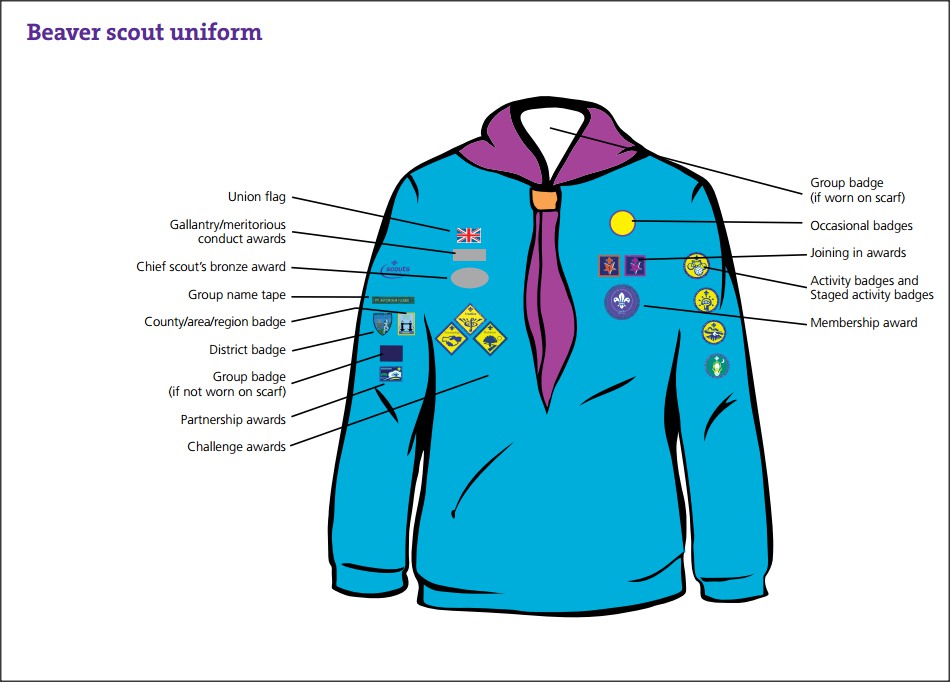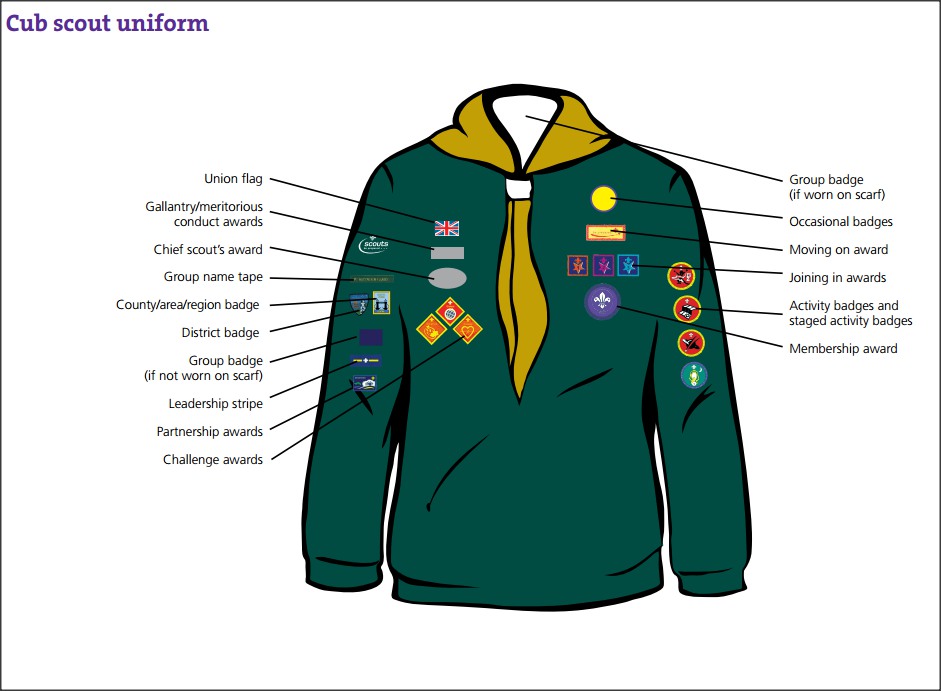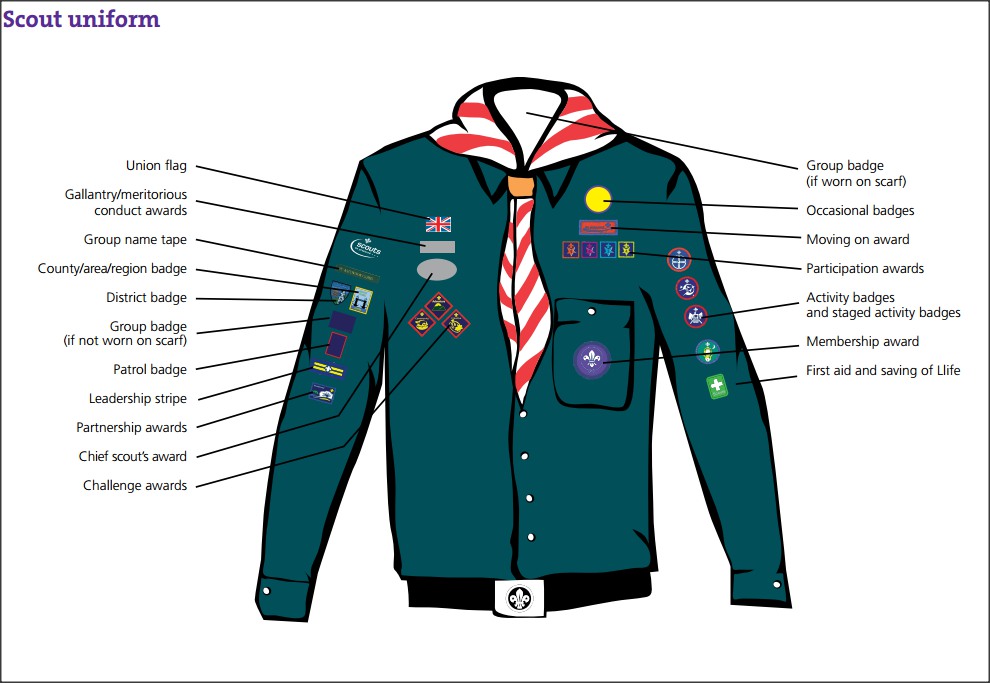 Recent Facebook Posts
Out this afternoon having a balloon sword fight!
Busy morning at Camp, decorating shields, climbing the coconut tree and going in the tunnels.
All the sausages, hash browns and eggs have been eaten. So now time to wash up!