More about 1st Woodley……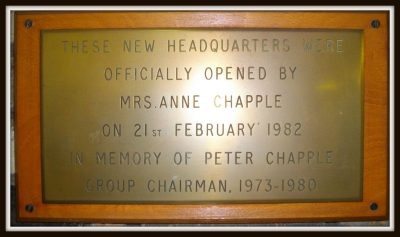 Established on 13th May 1931 1st Woodley Scout Group is now over 80 years old and provides a fun and varied programme of Scouting activities for over 100 young people from the Woodley area aged between 6 and 14.
We have a sound leader base with a wealth of expertise and many varying skills. We are always in need of more leaders and helpers to give the best programmes with comprehensive activities.
As a group we currently have several young leaders who have been through all the sections of the group and are now giving back their experience and are a valued resource.
We are very proud of the young people who progress to Explorer Scouts at District level and become competent members of society.
Beavers enjoy an active program of craft, cooking, games and caring for others. They organise a coffee evening each year to raise funds for a nominated charity.
Cubs research society learning about the emergency services, simple household chores and how things work. Again learning is made fun through games to teach interpersonal skills. A pack holiday is held each year over the Bank Holiday weekend at the end of May.
Scouts learn many skills including map reading, knots & their uses, tent pitching, cooking, planning programs, camps and simple expeditions. Many opportunities arise each year to camp including an event called the Breakfast Chase held at the end of October. This is an incident hike with activity bases held overnight.
We are very fortunate at 1st Woodley to have a headquarters which is well run and well equipped by an active executive committee who work hard raising funds to ensure no one misses out on opportunities due to a lack of equipment or funding.
The Group Executive Committee
The Exec is made up of parents of Scouts, or parents of past members of the Scout Group, and section leaders may also attend. We do try to get parents representing all the sections of the Group on the Exec, but with great difficulty. We meet monthly for about 2 hours.
The Chairman leads the Executive Committee in organising fund raising, purchase of equipment and maintaining the Scout HQ. It is the equivalent of the Parent Teachers Association at schools.
Our main fund raising activities are The Woodley 10k Road Race, Woodley Carnival BBQ and the Rivermead School Fireworks.