Beavers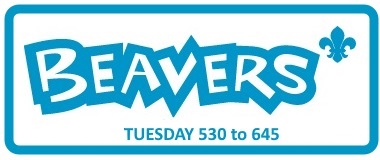 The Beavers at 1st Woodley were asked what is Beavers all about…….
……they replied "Having fun, making things, making lots of noise, playing games, learning how to do new things such as cooking and making lots of mess without being told off and it is exciting!"
Beavers are the youngest section of the Scout group and they can join 3 months before their 6th birthday and stay until they go up to Cubs at 8 years old.
Beavers can be invested on their 4th week of attending and will be given a red necker, membership, county and district badges; this is also when they starting paying subscriptions. Parents will need to buy a red Beaver T-shirt (about £6) and blue Beaver jumper (about £10) from the Scout Shop. Beavers will say a short promise during their investiture with the rest of the colony and then swim up a pretend river to receive the badges and necker mentioned above.
If you are interested in joining 1st Woodley Beavers please e-mail [email protected] and we will contact you and get your name added to the waiting list.
Contact
If you would like to contact 1st Woodley Beavers for any reason other than joining please do so by e-mailing
[email protected]
Please see the drop down menu under Beavers for an example programmes of our events.
See the photos below for the sort of fun we like to have!